Support a small business!
Family owned and operated since 1987. Our mission is to provide our customers with the best shopping experience possible, assisting you with the most experienced sales staff we can offer.
We will NOT inflate our prices, simply to put them "on sale," so that you can perceive that you're getting "a deal." We would rather you get a FAIR price every time you come into our stores. In essence: every day that we're open, we're having a sale.
We thank you for your valued patronage and will do everything in our power so you completely enjoy your shopping experience with us.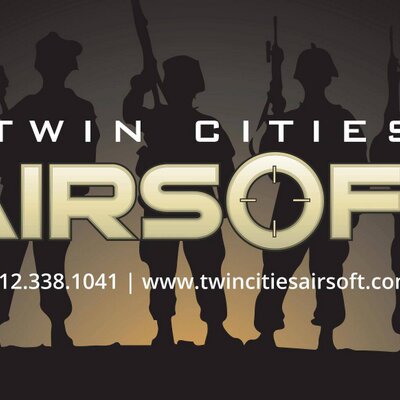 Looking for an airsoft field?
Check out Twin cities airsoft
We proudly vendor this field for every
large event.
Field website
Directions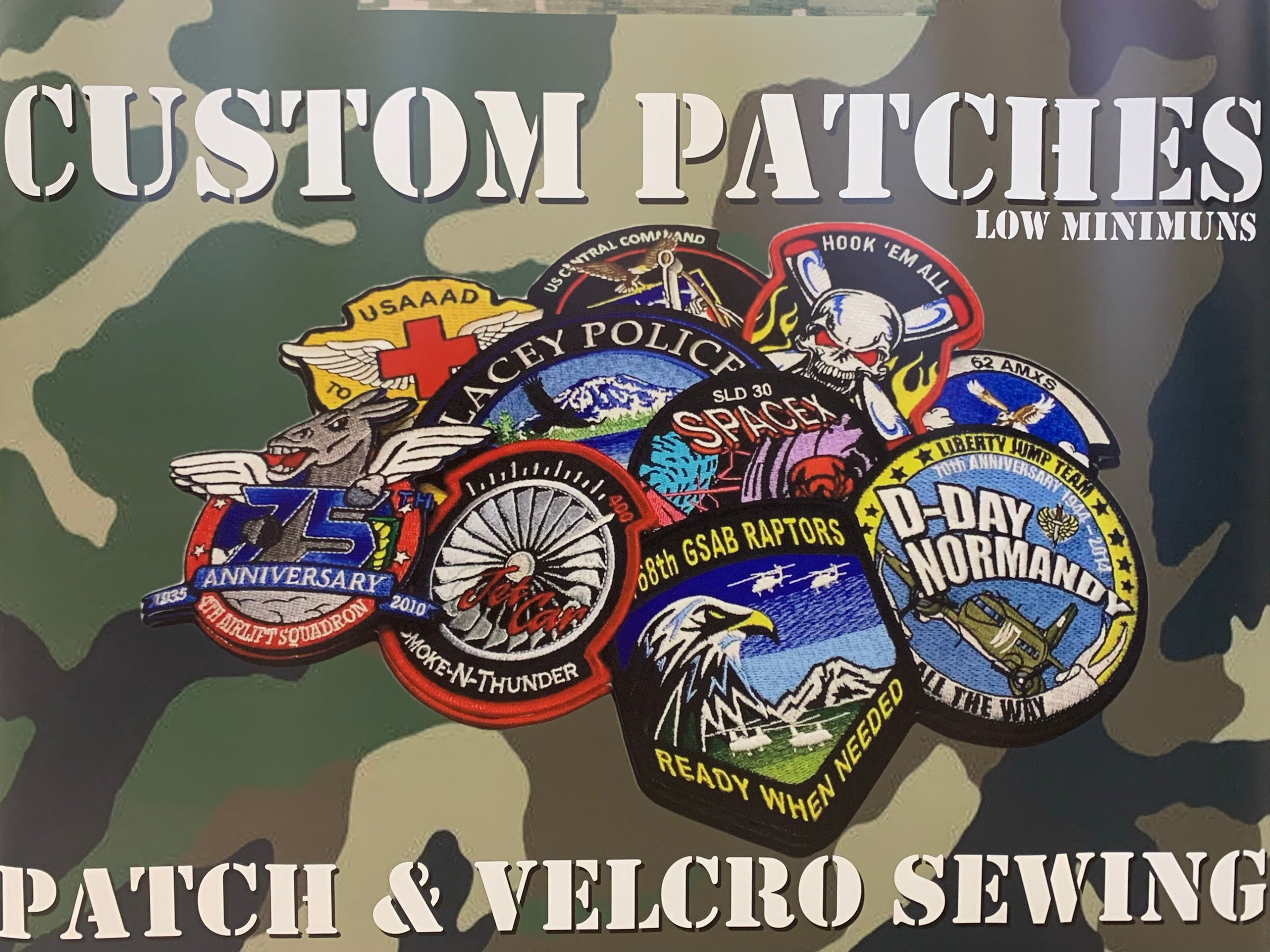 Custom Embroidery
We offer custom embroidery as well as patches and nametapes for all of your uniform needs
All of our work is locally done in house and NEVER " sent out " to be done. We proudly make all of our patches in house as well as any customer embroidery, we DO sew onto military dress and standard uniforms. Whether you are looking for a patch for your team , for your platoon, or for your department we really do it all.
Contact us for any embroidery
Twin Cities Airsoft
We Proudly vendor all of twin cities airsofts large events.
Check out twin cities airsoft, the field closest to the twin cities metro with the biggest and best games around.
Check them out!
★★★★★

Army surplus supplies and gear wonderland!! They have so much stuff that I can't even begin to list it all!!
Hats, gloves, long John's, c-rats, backpacks, pouches, tarps, camp gear, survival gear, boots, actual uniforms from all of the Armed Forces branches, pins, caps, knives, air soft equipment, holsters, slings, blankets, wool socks, sleeping bags, canteens, suspenders, and so, so, much more!!
Their staff is quite knowledgeable, friendly, and always willing to help you find that specific item you are looking for.
Love going here even just to look around and find something new!!

Derek Eggert

St. Paul, MN
★★★★★

The best place in the twin cities for military surplus, airsoft, and paintball. The guys who run it are amazing and everything is fairly priced.

Moose Moss

Maplewood, MN
★★★★★

Prior to writing this review...as a curious human; I had to read previous reviews...both good & bad. I was disheartened to read the bad ones since i absolutely had the opposite experience!
So it wasfirst time I have ever visited any Military Surplus store. I've passed this store wanting to check it out for literally YEARS! Finally I had a spare 10 minutes while driving by yesterday so I decided to check it out. Granted, I've never been in the military myself so I basically had questions about every single item in the store! Thankfully I ran into the perfect employee; Chris. Not only was he knowledgeable about every item in the place, but he was excited to answer my questions... even on items I clearly wasn't going to purchase. He knew his stuff...which had I not googled it all after leaving the store with the info Chris had given me...he could have been rambling nonsense for all I KNEW! But he wasn't!
It the time I was browsing the store, I thought things seemed procey...but after looking online,with addition to shipping prices & considering tonline there wasn't a friendly "Chris" to answer all questions... their prices are on point if not less than online!
I hope I can make it back this evening before they close now that I'm regretting not making a few additional purchases!
I can't speak with a military background but for me this was the most pleasant small business I have visited in years.
I will definitely be back; Hopefully yet tonight before they close!
Thank you Chris for all your help!

Richard Bauer

St. Paul, MN
★★★★★

I was pleasantly surprised at the variety of merchandise there, plus the staff was very nice, accommodating and helpful during my purchase; love this store!

Charles Akil Jones

St. Paul , MN
★★★★★

I love this freaking store! These guys are the best I wouldn't shop anywhere else for military surplus needs

Danny Zieska

St. Paul , MN
★★★★★

What can I say about cc military surplus other than great prices cool staff military boots, shoes, outfits clothes, new and used backpacks storage packs duffels hats that are Velcro where you can change the theme or the phrase on the hat with over 300 different patches, guns holsters as well as about 60 to 70 different types of knives from combat to camping. They make custom belts for $6.50 with a varieties in four different colors, khaki beige, olive khaki, navy blue and black, three different buckle colors chrome brass and black. They're made while you wait. Stop by and say hi and grab as much as you can and I've been there forever and I think they'll be there forever right down the street from the HyVee grocery store.

Phillip Kogel

St. Paul, MN
★★★★★

Thousands of military items, from clothing to tents. They have everything you need.

Timothy Eling

Maplewood MN
★★★★★

I Like this place a lot. CC Military Surplus has everything one would need to camp, play paintball, and fend for oneself in any nature or city setting. They also refill Co2 tanks that nobody else will touch. I have an aquarium with co2 injected for the plants. Refilling at CC saves me a lot of money.

Kayvan M

St. Paul , MN
★★★★★

Large selection of military surplus as well as paintball and Airsoft equipment. excellent and knowledgeable employees.

Robert Holthaus

St. Paul MN