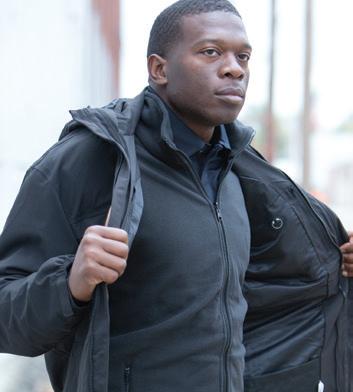 OUTERWEAR
Stay warm and dry, on and off duty!
Layer up against the chill with outerwear built to ward off the cold and keep off the
rain. From the versatile 3-in-1 Hardshell Parka to packable rain gear and every layer
in between, find the right outerwear for on and off duty, with pockets and features
where you need them.